....about how wonderful the month of August is? I think I'll always have a special connection which each of the months our children were born in, but August is one that I never gave much thought to before the arrival of our first son. Before then I always thought of August as long and hot. And since I've always loved school, the loooooong 3 months of summer was always like torture for me! I now have learned what a wonderful month it is for things to grow (our son included) and for summer to nicely conclude. Thank you so much my green friend Sam and generous neighbors for all of the delicious veggies we've been given! I truly admire gardening skills and wonder if I will ever one day have some?!
...what a job in the movie business would be like? Don't laugh, but I think I'd be a good casting agent. I think this because I often find myself studying people/characters whenever watching tv or movie and have always been drawn to storytelling, which involves the creation of good characters. I also think making a film or being part of making a film in someway/shape/form would also be really interesting too.
...what's harder, going from 0-1 child, 1-2 children, or 2-3 children? I've been asked this question before and the answer I've decided on is that each transition is hard. At first. This time can take awhile and the with the first 2 children I didn't even know I was in that "transition time." Come the third child, I was kinda worried about caring for all 3, but that didn't last long because I didn't have the time! I did become (and still am) pretty reliant on grouping activities (even a little ME time) into a nice little schedule to help calm me amidst all the chaos. Even with some years of parenting perspective on my side, it's still a tricky balance to manage multiple people's needs all at once. The best advice I have for someone adding their first child or another child into their family is to offer each other as much KINDNESS and PATIENCE as you can. Babies are true gifts and you will learn what you need to together. Sure other things won't get done, but don't focus on that. Focus on the new parent each child teaches you to become.
...how amazing the transition from baby-toddler is? Click
here
for a cool article about this stage. Elyse has truly taken off----running, giggling, hiding, playing. I love watching her even if that means stopping and going a lot because sometimes she likes me to be right there hand in hand with her discoveries and sometimes she likes to be all on her own. I am STILL delighting in picking out fun little outfits for her and she's recently grown into wearing larger style bows (they're only $1 at Walmart for nice grosgrain kind!). Anybody else caught sight of the black + white collection by Carters? I'm truly dyyyyying over it! Thank you Grandmother for saving us.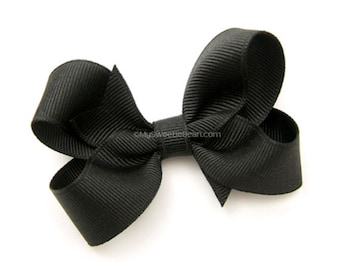 '
In 1.5 days we have a STAR WARS party to throw (may the force be with us!), for our 5 YEAR OLD!!! So, off I should go to finish preparing for that. Hope you all are enjoying a good week ~ if not, remember a whole new fresh start with school in season is just around the corner. ;)
p.s. I was soooo right with
my bachelorette prediction
! Still kinda iffy on how the whole ending went down but think if they pick Farmer Chris (which I think they will) I'll probably be back because I'm always up for a good love story (as fakey as I know that show is) and think he's the real deal.
p.s.s. I haven't forgot about doing a Latest Loves post for summer I just seemed to have misplaced my list...hopefully I can find it before fall starts!