Here's my list of latest loves for winter. I really do love the 4 seasons that we get here in Utah but am so so happy that the end of January is here. I don't know why, but I always feel a small sense of achievement after January has passed. Maybe it's because it's usually the coldest month, or because I like feeling like I finally got a good start going for the new year. Whatever it is, I'll be happy to welcome February this Friday ~ my son has even already picked out his Valentines. You guessed it.....BATMAN! But until that LOVEly holiday comes about, hope you all enjoy this list of my favorite finds.
SOREL boots in the winter are like Sanuk flip flops are to me in the summer.....my true go-to shoe. Okay, so maybe these boots don't exactly go with everything, but you'd be surprised how the top patterned portion is completely un-visible once the bottom of pants covers them. I like the plaid, but kinda picked them by default since by last week they were already sold out of a lot of their other patterns. I already own the Caribou style (purchased the first year we moved BACK to Logan) in houndstooth but only find myself wearing them when I'm out IN the snow since they're pretty bulky. After noticing the Tivoli pair on my sister-in-law, I'm soooooo happy to report that these are MUCH slimer but still incredibly WARM and 100% waterproof. Good news is that they're pretty much on sale everywhere right now....bad news is only in select sizes and colors....I found mine first at Zappos.com last week, then found out that the 7.5 I ordered was too small, so I tried to exchange for an 8 (man, I love their free shipping both ways!), but they were all sold out, so I went to piperlime.com where I got the LAST pair in a size 8 and for get this- $26 cheaper! I also just noticed they have a few on Zulily, but you better get 'um quick!!!
So, Kohls wasn't usually my first place to go for rugs (much more of a Crate & Barrel or Pottery Barn fan), but living in Logan causes one to do such things. Actually, I've been on the look out for a good kitchen rug since we moved into to our new place in 2011....well, I've finally found it! It's by Sonoma and is actually quite different from the one shown above (sadly, I'm too lazy at the moment to take a picture of the actual one we have) but has a similar quality in regards to durability which is HUGE given the major walk area we have it placed in. I'm pretty sure ours is a chenille/cotton blend which at first made it move around a lot, but I just placed some rubber shelf liners under it and after the first month it flattened out and now stays in place just fine. I also like the size that ours is: 29.5 ' x 50" as well as the selection of colors....sage, cobalt blue, bright red....I almost bought one in every color! Nothing like a new rug to bring some life to the new year!
We love these cookies! I originally bought back in November back when I was seeking some ginger to calm my nausea but have since been buying them as our staple cookie. Everyone has a staple cookie, right? I will warn you that they're not sold at every grocery store and some may not be keeping past the holidays, but I love how every cookie has detail....different detail for each member of the ginger family, which my kids like too. The only cookie I home-bake nowadays is chocolate chip. I've recently decided to save all the other ones requiring more effort for when my kids are older (ie when I hope to have the time) and will actually appreciate the more extra effort and of course, delicious homemade taste. ;)
I had been hearing many people rave about this product and now that there is finally a location in SLC (read here for details on their big debut).....my mom hooked me up and trust me- they really are deserving of all the hype! They're delicious, healthy, and EASY PEASY to make since the steelcut oats have already been cooked. Only recommendation I have is to buy at least 3 boxes since there are only 2 pouches/box.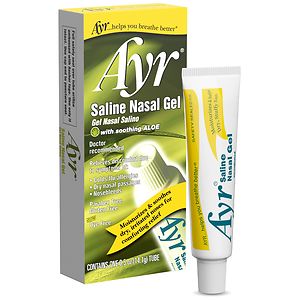 Utah is a glorious place, but we do get very dry here. Surprisingly this was my first winter that I NEEDED to find some type of help for my nostrils, and after using this product (only twice!), it completely cured the crusties (sorry for the use of that word, but that is the only way I could think to describe what I had). Since I'm pregnant, I'm really cautious about what products I use (this one checked out just fine by my pharmacist) and I really liked that it came in a gel instead of a spray....I don't know why, but nasal sprays freak me out! :O
I've tried going with an off-brand, I've tried totally different brands, but I always keep coming back to Burt's. For me, it does the BEST job replenishing my lips. I really like this multi pack because I can use the canister on my kids (with the use of different fingers/ child to prevent spreading germs!), then distribute other 3 sticks in easy-to-find places....right now I have the beeswax stick in my bathroom, the honey one in my make-up bag, and the tinted one in my purse for when I'm in need of some quick color. Like that they can be found at most grocery stores too.