I feel like we're officially a family of
5
now and as you read below, you'll find out why this photo is what I chose to represent this recent realization...
A couple of weeks ago our youngest (Elyse) turned 9 months. This means we're now buying (I go to the grocery store 1x week plus Sams Club 2x per month) and preparing food for
5
people, plus encountering the never-ending dishes (we even have a dishwasher!) for
5
people. Our boys in particular eat A LOT. Anybody else's
teenagers
kids like this? I'm now finding that keeping everyone fed is taking up a really big portion of my day which is why it's also harder and harder to keep our kitchen clean for longer than 10 min! :O (btw- that baby toy you see by our sink is there because it needs to be cleaned, not because we use it for eating purposes). But, I've noticed that messy house photos have become more common in the blog-o-sphere, which helps in letting me know that I'm not alone...and at least we have a cute rug in there, right?
Thankfully,
this laundry tactic
has helped me keep a handle on that area of our lengthy chore list, and I'm kinda an organization fanatic, so the rest of our home stays
pretty
clean (I'm all about the quick clean-ups of tossing things into conveniently placed baskets) but I think I'm ready to give up on our kitchen.
*And yes, from a re-model standpoint we do hope to one day paint the cupboards and replace the counter tops....but that kind of work is an entirely different post!*
Even with surrendering to the fantasy of a clean house, I still find myself wondering just how families do it all? The caring for kids, keeping up with general necessities (like showering or eating), attending various functions, AND having fun? WILL THERE EVER BE A TIME WHEN LIFE WILL BECOME LESS DEMANDING?
Probably not. Not anytime soon that is...
I know, we could hire someone to help with cleaning but we tried that back when I was pregnant with baby #3 and while it was convenient for us in some ways, not so much in other ways.....
I always found myself frantically cleaning the hose before she came (I know this is the whole point of her coming, but there were some things that were not on her cleaning list that I insisted (in my head) needed to be done to give me that complete "clean house feeling").
Tipped her every time. I believe in my heart that it's the right thing to show gratitude for people in the service industries (like hair stylists, waiters). I think they have hard jobs and deserve to feel good about the way they help people, but boy did this part add up fast and we only had her here bi-weekly!
Couldn't be here while she was here. I don't know why but I didn't consider myself lazy if the kids and I went out while she was here cleaning, but just couldn't bring myself to be here (even if I was doing something) while she was busting her buns doing our dirty work.
These are all weird things I know, but nonetheless reasons why we decided that having a housekeeper doesn't work for us at this time. It was however very helpful to have when we did (and we made sure to tell her from the beginning that her job with us may be temporary), so I'm glad we tried it.
On a more productive note, here's some food products we've recently tried and really liked.....always glad to help out busy families when I can!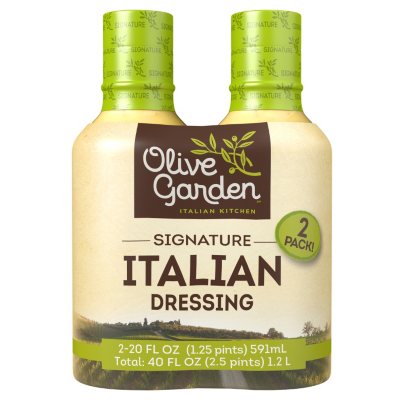 Anybody else as obsessed with the Olive Garden salad dressing as me? Well, now we can all enjoy thanks to
Sams Club
(btw- Mom or Jenna if you're reading this, I just found they sell them online for $6.98 a pair, plus $6 in shipping).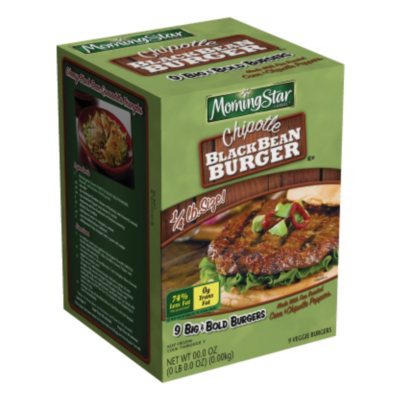 Earlier this year I ranted to my husband about how being a vegetarian while nursing another human being is hard. Hard because I have to eat A LOT to keep my protein/energy levels up. Hopefully that new Natural Grocers store will have a plethora of vegetarian options for me, but until then, I highly recommend these Chipotle Black Bean burgers by Morning Star (Bart even gives them 2 thumbs up!) also from
Sams Club
.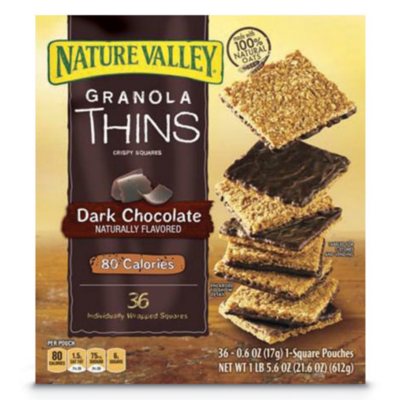 You know when you just need a little "oomph" in your day? These little chocolate wonders (they come individually packaged as just one graham cracker square) are so yummy. This has been a big go-to treat for all of us! You can also find these at
Sams Club
.
I'm usually not one to do fat-free with foods as I've found if, you eat a balanced diet (heavy on fresh, raw fruits and veggies) you have room to take in some of the not-so-good stuff. Plus, a lot of times things that are fat-free just have other bad stuff in it, so why not just go for the full flavor of the yummy stuff (which for me are toppings) and really enjoy what you eat? I do this with all of my dairy products such as REAL BUTTER (no margarine here baby!), cream cheese (which I typically don't use a lot of anyway), milk, and dressings. But, I have heard that mayo is like the worst when it comes to hidden calories, so I tried replacing that with these dressings and really, really like them and do not notice at all that they're half the fat. My faves are the Thousand Island and the Classic Ranch but I'm looking forward to trying their new Avacodo & Cilantro one....perfect for summer!
K, off now to go and make something to eat. Then I may try to tackle some of those dishes...wish me luck.