How are you all surviving winter? Even though we live in the tippy top of Utah (aka Logan) It's so far been pretty livable for us and we already have a couple of fun parties + a Bart&Kate date to look forward to in February. As mentioned before...I've really grown to love that silly but happy Valentines Day! Plus we now have a new sitter (just once a week but still so great to have a little help) and I'm back at it with my Yoga....relaxed + happy momma truly is a win, win for everyone.
Now without further adieu, here's my latest loves of winter!
Had to buy myself a couple of little things for Christmas (btw I know I'm not the only one who does this because my husband did it too. Yep, we even wrap our own gifts for ourselves. Kinda lame I know, but I guess it's just one of those things that we don't question because we already know it's dumb, but then again having expectations for someone else to read your mind is dumb, so we just pick one of the dumbs and go with it). Anyway- I first caught this lip gloss in JCREW along with
these
(which was my other little Christmas something). JCREW normally doesn't sell make-up so I knew it had to be something special but when I went online to check it out, it was all sold out! That only peaked my interest in it more so I googled it and sure enough it came up at nordstroms.com, so I bought it there and LOVE it. I normally don't do potted lip gloss but the minute I saw the pretty gold box (I'm so into gold lately!) I knew it was going to be my little night time gift to myself since I have a ritual to put on chapstick every night before I go to bed. Anyway, beyond pretty packaging, I really like how lightweight and non-greasy this gloss is, and how after you put it on you can feel that it's there but in a very natural way. Also think it makes the PERFECT gift to wide variety of females...only comes in one color, one size, and as I mentioned, it's very pretty.
Love, love, love peppermint ice cream around this time of year! Okay, so I actually LOVE Chick-fil-A milkshakes ALL year, but their peppermint one is really good. And so is Cold Stone's, and Shivers (3300 S. in SLC). What can I say, I think all these years living in Cache County (aka dairyville) has made me kinda a pro when it comes to good ice cream.
Both my children (ages 4 yrs and 2 1/2 yrs) enjoy
this book
and I love that by simply wiping it down with a wet cloth we can use it again, and again, and again. This one in particular combines letter and number tracing with fun activities, plus telling time. Definitely recommend books like these during the winter months!
Remember when I wrote about
surviving
a bit of a makeover at ULTA? Well, those of you who have ever been in one of those stores know what I'm talking about. Or maybe you're a pro at these kinds of things and love it there. The more time I spend in there the better I'm getting at navigating my needs but I like to know what I'm buying, so for me it's like I'm doing actual research on...can'tbelieveI'mactuallytypingthis ahem, beauty products. But I did, and here's some of my faves. I same
some
because even though the below list looks like a lot, I know I've yet to even touch the surface on skincare for age 30+. For tips on that (I'm still learning and waiting until I finish up with nursing since a lot preventative aging products are not suitable for pregnancy or nursing) you should check out this cool skincare timeline
here
.
Oh- and I should note that ULTA has some really awesome coupons (just sign up to get them via email so you can redeem on your smartphone) and return policy (you can return ANYTHING even if it's been used, just store credit only if it's been used which I think is totally fair).
Make-up tools
: I love
this little bifold
(meant just for brushes but I stick my mascara, cover up, eyeliner, and brow pencil in there too) because it saves me time from searching around in my make-up bag. Also handy because it's linear and flat. I like tools that are smart and convenient!
Make-up
: I originally thought I'd try to go the whole Bare Minerals route but after trying it out I realized that I am in need of more foundation coverage. So, I returned everything except
this brush
for my blush and will be sticking to my old standby of
this CoverGirl kind
until Herbergers make-up counter opens and I can look into Clinique foundations (which I've heard from multiple people is really good)....unless any of you have any recommends? Also curious about the whole
BB cream
craze but I know a lot of times that comes with SPF which I'd like to wait on until summer. Anyway....back to make-up. I've never been much of a eyeshadow gal, but I tried
this Smashbox one
in the color Filter and I really like it. I think it's worth the extra $ too since every time I've tried to go with the cheaper versions of eyeshadow it's either come off really easily or not spread evenly. As for mascara, I was up for trying something new so I went with
this famous Benefit one
, but I hated it. I totally made my lashes clump and was hard to get off. That confirmed my other CoverGirl standby of
this
and
this
kind of mascara...I've been using both since highschool and have yet to ever find anything else that works as good which to me is awesome seeing how they're a quarter of the price!
Hair products
: I've heard good things about the brand
Organix
so I tried
this one
out and really liked it! I've always had a bit of a frizz problem, so this helped a lot with that, plus it smells good and is very reasonably priced. They have a variety of different lines, all of which I'm definitely planning to consider in the future!
Hair tools
: Very much into the wavy look for my med. length locks. As I mentioned last month, I've been having more of curly thing happening lately so
these
and
these
(depending on the time of day I'm doing my hair) have been awesome at balancing out my curly/wavy look.
Any other type of make-up/face products that I use/have used and liked can be found
here
.
K, so that's all my beauty secrets...whew. I think I'm going to have to have my jeans round-up be a whole other post. But, last and not least I have one more winter fave to share...it's one I found on
a cooking blog
(thanks Rachel!).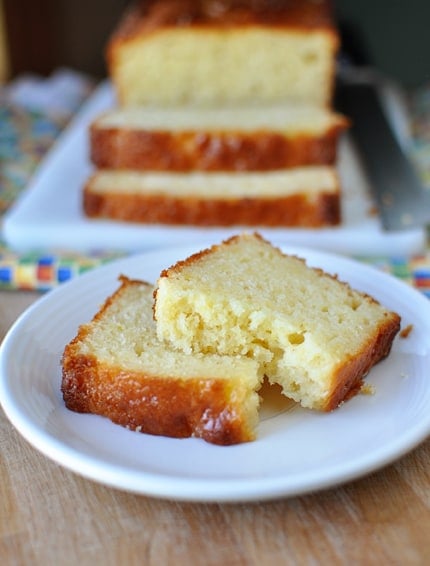 this fun family game
and when it came out we had another picturesque family moment with us all gathered around the table eating it together ~ Benjamin then told me that this was like the best night ever. Did you catch that? Not the night before Christmas, not the night before his birthday or some other big event, but a night with all of us gathered around playing a game and then eating freshly baked lemon bread. Does it get any sweeter? At that moment I remember thinking how I wanted to remember him saying that forever, along with how I'm so lucky to be a mom, living a life filled with sweet moments such as this.