My sister told me about this show a little over a month ago, and ever since I've been hooked! It's kinda like the opposite of Project Runway...instead of focusing on how the clothes are made, they focus on where the clothing will end up by whether or not the fashion buyers from Macy's, Sacs Fifth Avenue, or H&M decide to make an offer. Turns out I've met the buyer (Nicki) from H&M before! Even though we have much less "free" time these days for TV watching, this is one show I don't mind having play in the background while cleaning or playing. Bonus is they always play catchy/trendy songs!
Found this durable, simple, goes-with-everything indoor/outdoor door mat for $9.99 at TJ Maxx and love it! Since we moved to our new place I had been looking for a rug to put in front of our door leading out to our garage. I like how this one naturally matches the other rugs in our home and does a really good job of hiding dirt. It's called: Natural Clean Mat by Bacova.
I first heard about this awhile ago from another blog, but never really had a smell in our washer to make me run right out and buy it. Looking back, I think that's because at our previous home, our washer and dryer were located in a hallway. Now that they're in a separate room (with the door often closed), a smell was definitely becoming noticeable but so easily fixed with this cool cleaner. Love the fresh scent ~ totally worth the money!
I hope this blog doesn't mind me sharing her above picture and recipe. I can't tell you how refreshing, scrumptious, and easy this pasta dish is. I feel like such a chef every time I make it! Another light and yummy meal that I like is Amy's Organic Summer Corn & Vegetable soup (sometimes located in the organic section of grocery stores). Both are perfect for when you want something filling, but not too heavy. I like to pair up both with a slice of sourdough bread. ;)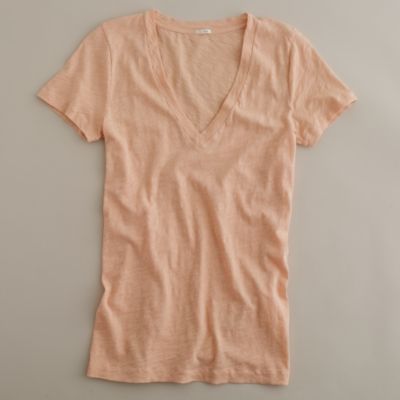 I know what you're probably thinking here. Oh, a t-shirt. But this just isn't any t-shirt. It's an ammmmazzzing t-shirt. It's soft, breathable, very light weight, and comes in lots of pretty, pretty colors. I know, I know what you're probably thinking now....$29.50?! But, trust me. It's perfection. It also runs big (still has a slimming fit), so go ahead and just order it for yourself in one size smaller than you usually take. You'll feel great about yourself.
Why oh why did it take me soooo long to invest in a hair dryer with attachments? I finally turned in my old Conair blow dryer for this one (hate to admit, but picked up here) and I LOOOVE it. The skinnier attachment directs the air much better (creating less poof, more sleek), and the diffuser works great when I'm looking for a bit more body. Only $20 and I couldn't be happier.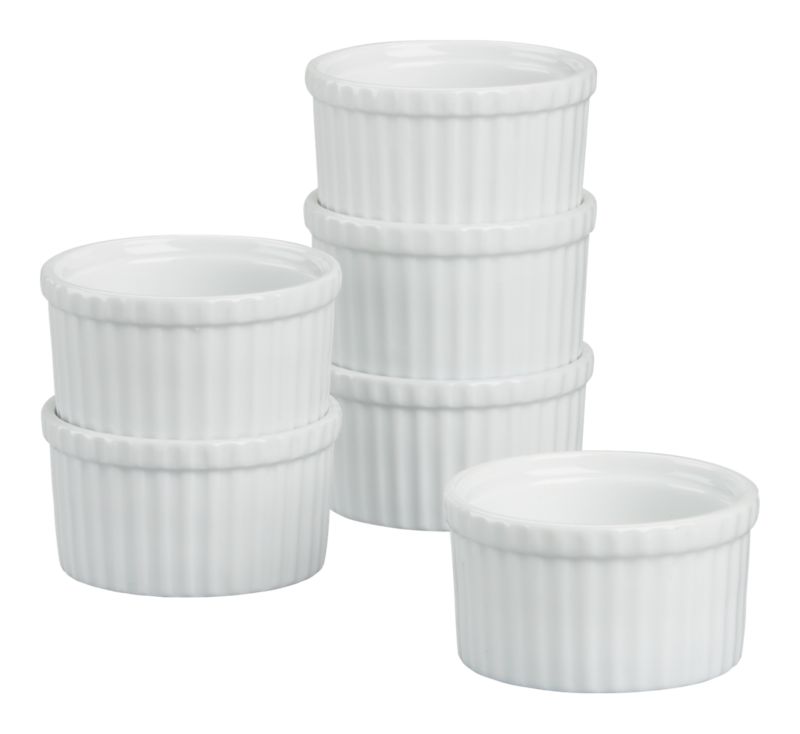 Raise your hand if you love ramekins?! I do!
To thank the lovely Crate & Barrel for finally opening up a store in Utah, I purchased a set of these. I figure no one can go wrong with a set of porcelain white anything (also would make a wonderful Mother's Day gift), and hope to one day make these in them.
Okay, that's it for this season. Be sure to check back in a couple months for my summer loves, but until then may you all continue to enjoy the energizing and refreshing changes of spring!